**Please note we are NOT a program. We only provide transport services to programs! (rehab centers, wilderness programs, and therapeutic boarding schools.)**
Offering Compassionate Crisis Prevention and Intervention Services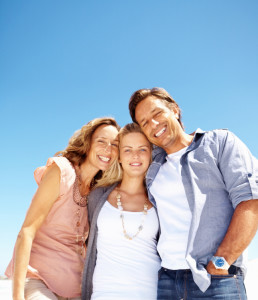 Making the decision to send your child for additional, outside care can be a stressful and sometimes frightening experience! Who will ensure your child is safe and secure?  How will your child react?  At Next Step Youth Transport Services we believe it is our duty to start the healing and intervention process while the adolescent is being transported.  We provide crisis prevention and intervention services during transport to wilderness programs, treatment facilities, and therapeutic boarding schools.  We ensure your child's recovery begins the moment we pick him/her up by:
Always speaking to your child in a calm and non-threatening manner while working to gain their trust and respect
Giving your child the opportunity to express his/her feelings in a safe environment
Helping your child understand the circumstances which led to his/her present situation
Lessening the possibility of your child injuring him or herself or someone else by discussing any potentially suicidal or violent desires in a non-judgmental atmosphere.
Additional crisis prevention and intervention services offered include:
CONFLICT RESOLUTION
DE-ESCALATION OF CRISIS SITUATIONS
ANGER MANAGEMENT SKILLS
NON-RESTRICTIVE PHYSICAL RESTRAINTS (WHEN APPLICABLE)
SUICIDE AWARENESS
It's all part of the larger youth intervention program we offer that's designed to lower stress levels and help your child feel more positive about his/her new circumstances.
Transportation to Youth Intervention Programs around the Country
Next Step Youth Transport Services will transport your child to the program of your choice, anywhere in the country, and abroad.  Although we are based in Texas, our services extend worldwide!  We are fully licensed and insured for the protection of all involved!
Next Step Youth Transport Services offers transportation of your child, which includes nonviolent crisis intervention, to any facility in the country, and abroad.  If you are in need of our services and would like to speak with someone about our services, call (800)654-0065 or contact us online in order for additional information.