**Please note we are NOT a program. We only provide transport services to programs! (rehab centers, wilderness programs, and therapeutic boarding schools.)**
Click to read about the founder of Next Step Youth Transport Services: Anji Maddox
---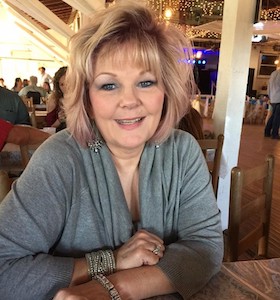 Lisa B. 
Director of Operations
Lisa has worked in the banking and customer service industry for over 38 years, but three years ago she took a huge leap of faith that changed everything in her world. She joined Anji's team here at Next Step Youth Transport Services. What she wasn't expecting, was the impact that the parents and children would have in her life.  She raised two teenage boys, and found that she could relate very well to the parent's struggles and complexities of a child in crisis.   She is married to the love of her life for 41 years, and throughout those years have "raised" several children, her own and some not her own. She is a mother and grandmother, family is so important to her, and she treats every family that comes to Next Step as an extension of her own.   As Director of Operations, her job calls for her to work closely with the families, the agents, and the programs as well as all the logistics and invoicing. She truly has found her passion and calling working in this profession.
---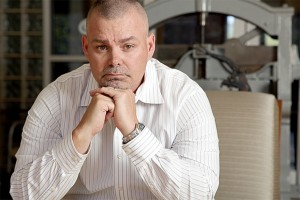 Darren M.
Darren M. is a father and former United States Marine with a C4SIR (Command, Control, Computers, Communication, Surveillance, Intelligence, Reconnaissance) background. While in the service he held a NATO Secret Security Clearance and attended Computer Sciences School in Quantico, Va. He also attended the Marine Corps Institute in Washington D.C. and received diplomas in numerous areas of study to include Terrorism Counteraction, Weapons, Battle Skills, and Leadership. Darren was assigned to MCTSSA (Marine Corps Tactical Systems Support Activity) and 1st SRIG (Surveillance, Reconnaissance, Intelligence Group). Initially qualified as a Marine Sharpshooter he went on to qualify as a 3rd award Rifle Expert.
Darren is licensed by the Texas Department of Public Safety's Private Security Bureau as a Private Investigator and Personal Protection Officer. He is also a Texas Supreme Court Certified Process Server, Texas Notary Public,Certified Surveillance Investigator, Certified "Handle with Care" Behavior Management System Instructor, Certified Firearms Instructor and holds a Concealed Handgun License. Darren is also licensed by the Texas Department of Public Safety as a Concealed Handgun Instructor. Certifications include the collapsible baton and oleoresin capsicum aerosol projector. Darren is a highly motivated Security Specialist experienced in the areas of Executive Protection, Investigations, and Special Event Security. He is a skilled facilitator with excellent contacts and has experience in coordination of both small and large projects. He is comfortable in low or high-risk situations and is able to put forth excellent leadership qualities and management skills in any environment.
---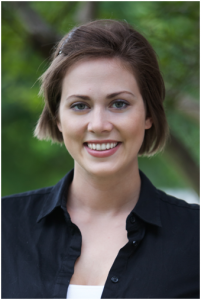 Amanda A.
Amanda has a bachelor's degree in Psychology from Texas State University and has always had a passion for helping others. That passion is what has led her to the work that she does now. She has a history of work in treatment centers with at-risk youth as well as working with individuals with intellectual disabilities and autism. She has been trained in several different non-violent verbal de-escalation and containment techniques, including SAMA (Satori Alternatives to Managing Aggression) and NVCI (Non-Violent Crisis Intervention.) Amanda lives in Austin and enjoys hobbies such as training for short triathlons, playing softball, spending time with her friends and playing with her two cats.
---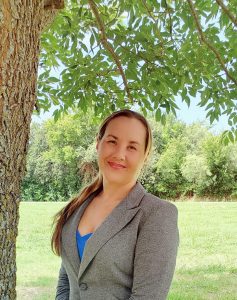 Ashley N.
Ashley is a Licensed Private Investigator, Security Consultant, Commissioned Security Officer, and Personal Protection Officer (PPO).
Ashley specializes in Criminal Background Checks, Due Diligence Checks, and provides Private Protection Services to High Profile Executives, several celebrities and political figures including a U.S. Congressman and a former President of the United States. She has done long distance at risk youth transports to various areas of the US and has done so under the training from a Handle With Care instructor. Ms. N. is also a certified EMT (Emergency Medical Technician) and a Gun Shot wound care instructor.
Ashley has in-depth experience working with crisis management situations and hostile terminations. Ms. N. additionally has expertise conducting large scale security assessments in the areas of Physical Security, Cyber Security, and Bio/Chemical Security in the Utility/Energy industry and has been in the private investigative business since 2009. Ms. N. has worked a wide range of investigations including assisting V4CR (Veterans for Child Rescue) in a large scale operation in conjunction with LE to apprehend sexual predators/traffickers.
Ashley has extensive firearms training and is a NRA Certified Instructor in Basic Pistol, Private Protection in the Home, and Firearms Safety. Ms. N frequently trains and will continue to do so to provide a safe and secure environment to anyone and everyone she works with in the future.
---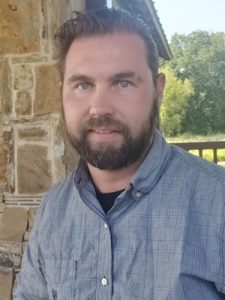 Timothy K.
Timothy retired after 21 years in the U.S. Army as an Infantryman with a career that heavily consisted of intelligence gathering, counter-intelligence, and long range target interdiction. He has the ability to asses area atmospherics and people's physiological reactions and responses. He then can adjust to fit the needs of the circumstances. He was a single parent to his teenage daughter and understands the struggles that both parents and kids have. With Tim's help and understanding, his daughter has since grown to excel in life by earning 2 degrees, and starting her own business by the age of 22.  Tim has done many transports for Next Step and really loves working with these youth.
---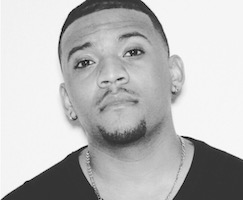 Gabriel M.
Gabriel is a graduate from Texas State University, with a BA in science of Criminal Justice, with training and studies in de-escalating hostel situations, criminal profiling, criminology, sociology, physiology, law enforcement and criminal investigations.  He is also a licensed private investigator and has been in the security field for over 6 years working in both an armed and unarmed capacity.   Gabriel has a strong sense of awareness and attention to detail. His 3+ years of hands on experience working with at risk and less fortunate youth turned a job into a passion.
As a young child, Gabriel wanted to be a super-hero.  After seeing how his love and caring personality could have a positive impact on others and inspire them to want to do better, he found he could be exactly that.
---

Casey H.
TRUST LINE CERTIFIED for the STATE OF CALIFORNIA
Casey is a father of two boys and a second generation licensed Private Investigator. He has a degree in Criminal Justice and owns his own Private Investigation Firm. He specializes in surveillance both covert and mobile along with all domestic investigations and has over 13 years of investigative experience. Casey attributes his success to "it being in the blood." He grew up through the "hard knocks" of life and learned how to survive through them. His love of kids led him to coach football, basketball, soccer and surfing. Casey is a family man who has been married for almost 17 years to his best friend, his wife. When not working, you can find him at the beach, a sporting event, or hanging out with family and friends. Casey has been conducting transports as a  Next Step Agent for approximately 4 years and absolutely loves it.
---
Ben R.
Retired US Army and Law Enforcement. Ben has gone through extensive training in dealing with difficult people and situations using a cool head and proven tactics. As a Police Officer, he worked hand in hand detectives who focused on juveniles regarding criminal issues as well as behavioral issues and treatment practices.  Ben is a father of four children and is well versed in handling a child's physical and emotional needs with practiced compassion. Ben holds active Police Officer and Private Investigator licenses in the State of Texas as well as being a Licensed Security Officer in Texas and Nevada. He travels to foreign countries often and is always safety-minded.
---
Duhsten F.
Duhsten has had the opportunity to work with, and lead teams of dedicated security individuals who have a passion
for protecting clients who live and operate on a global footprint, including Corporate C-Suite Executives inside both
Fortune 500 Multinationals and Private Companies, Business Investors, Ultra High Net Worth and High Net Worth Families, High Profile Sports and Entertainment Figures, Christian leaders and At-Risk-Youth.  This has allowed him to continually develop his experience and skillset, such as medical operations,  protective intelligence, mission planning and operations, advance operations, logistics operations, countersurveillance, surveillance detection and surveillance operations, report writing, team communication, languages and combatives, as well as those of the team around him, while simultaneously providing his clients with a security experience that allows them to safely function at a higher level of productivity and quality of life. Duhsten has a passion for protecting and serving his clients, developing leaders, building his faith, and spending time with his family and friends.
---
Terry B.
Terry is trained in dealing with at-risk youth and has worked in youth counseling for over 15 years. He has worked with Fellowship of Christian Athletes program and volunteers as a Camp Coordinator and has been a Youth Pastor for over 15 yrs. Terry is licensed by the Texas Department of Public safety as a Level 3 Commissioned Security Officer, a Personal Protection Officer, and a Private Investigator. Terry is a father of 3 children. He loves being able to make a difference in the lives of troubled youth by using his calm demeanor to help them workout their issues.
---
Kelly O.
After graduating from Southwest Texas State University, Kelly served as a Community Relations Officer in the U.S. Army, specializing in crisis management and managing interactions with local community organizations, schools and youth programs. Kelly has a master's degree in Human Resource and Training Development and is licensed by the state of Texas as a Private Investigator, Commissioned Security Officer and Personal Protection Officer. Kelly serves her neighborhood as a member of VIP (Volunteers in Patrol) and has also participated in Community Emergency Response Team (CERT) training, sponsored by the Office of Emergency Management, to aid her community in response to a crisis or natural disaster. She is an NRA Certified Instructor and trains extensively with firearms and medical trauma response, frequently providing range operations, safety supervision and coaching for individuals and families in personal defense training programs. Kelly loves working with at-risk youth and knows how to form a rapport with them during such a difficult time in order to assist them while in crisis.
---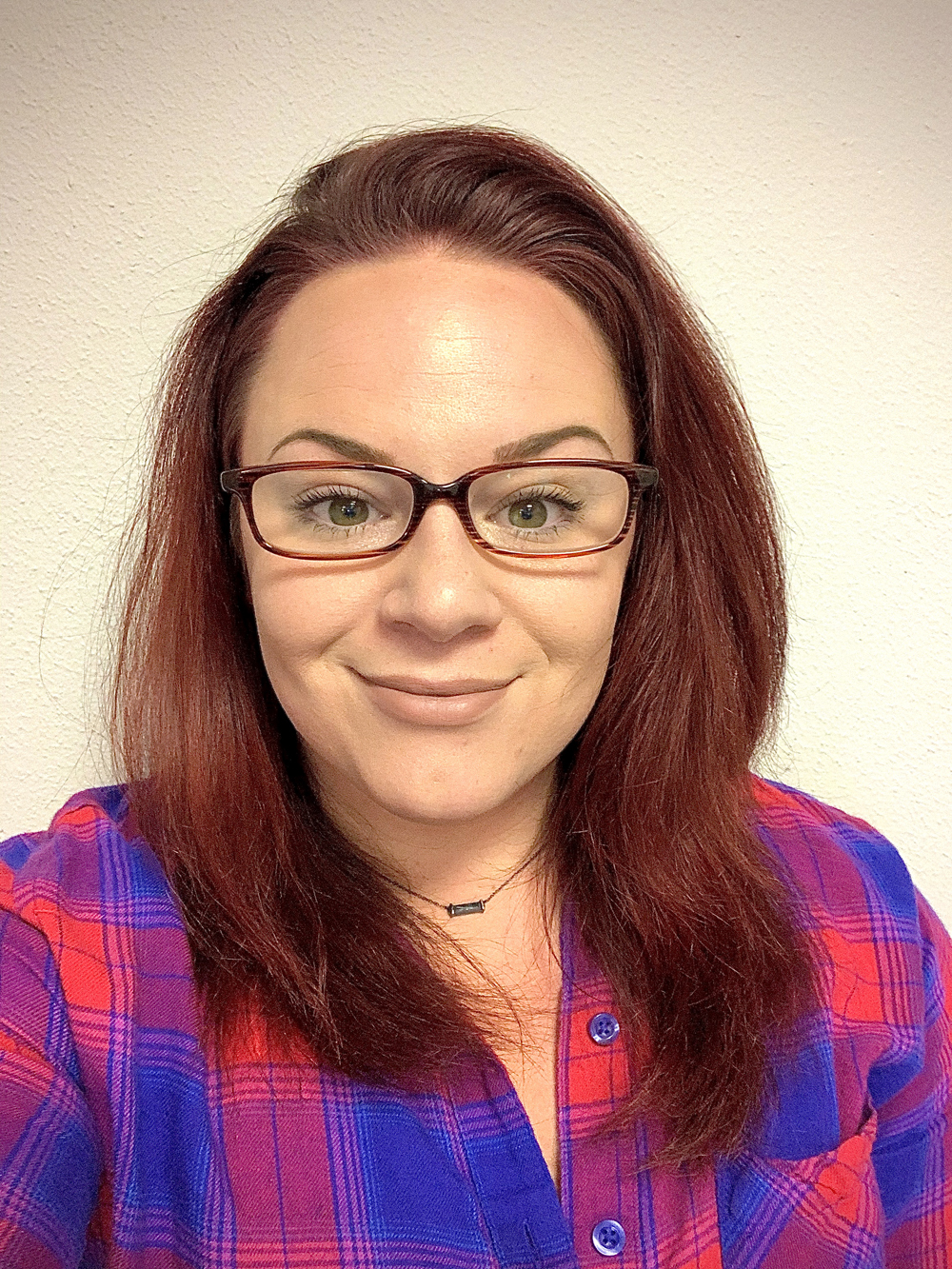 Marissa C.
Marissa is a United States Navy veteran, who served on board the USS Harry S. Truman as a Boatswains Mate. She worked alongside the Master at Arm's in maintaining operational security, mass casualty support and brig security. She accredits some of her success in life to the structure of the military. Marissa has been a licensed EMT-B for 5 years and has her instructor cert for CPR and First Aid.  She is also a licensed Private Investigator, Commissioned Security Officer and Personal Protection Officer. Marissa is also a mother of a very independent and sassy 4-year-old girl. She loves working with at-risk youth and has a strong passion for helping kids in crisis. Her goal is to help them turn their lives around for a strong and healthy future.
---
Michele M.
Michele is a licensed Private Investigator and Non-Commissioned Security Officer for the State of Texas.  She is happily married and the loving mother of a 16-year old daughter whom she adopted at the age of 3.
Michele was a successful small business owner for many years and has an extensive sales and marketing background.  Upon her departure from the business world, Michele chose to have a positive impact on the lives of teens by becoming an at-risk youth transport agent where she can make the process easier by using her ability to communicate in a way that gains their trust and respect.
---
Jacob L.
Jacob L. is 29 years old who was born and raised in Texas with a large family.  He has worked with or around kids his entire life. Jacob was a Lifeguard for almost 5 years and has always enjoyed being around kids and adolescents.  He has always enjoyed giving back to the community and graduated from a Fire Academy in 2011. In 2016, he started a moving company.  Being the youngest sibling in a family of six, Jacob understands what it means to look up to older role models. And because of that, every chance he has to make an impact on these teens and show them the road to respect, he feels very rewarded. This is why he loves this job.  Jacob has had life changing moments while transporting these youth as it has been a very enlightening experience. He looks forward to every one and how he can help the next child.
---
William R.
William is a licensed Private Investigator, All Lines Insurance Adjuster, and level IV Personal Protection Officer. William is also an Expert Vehicle and Property Appraiser, Accident Investigator and Reconstructionist, Notary Public, and former Chairman of the "Unlicensed Activity" Committee for the Texas Association of Licensed Investigators.
Raised in Mexico for several years, William became fluent in the Spanish language and accustomed with the culture. In addition, this experience allowed William to become highly adaptable and comfortable operating in unique environments. With over 30 years of training and experience, William is uniquely prepared for today's ever-changing challenges and situations. This training and experience combined to forge William into a highly effective investigator able to adapt and conform to an array of situations and obtain evidence in even the most challenging environments.
From advanced experience driving and maneuvering a multitude of vehicles in combat and pursuit environments, to a lifetime of investigative, security and self-defense training, William has dedicated his life to developing the mental and physical skills needed for today's challenging market environments. While working with the Department of Defense, William had the privilege of utilizing and honing many of those skills in the combat zones of Iraq while embedded with the U.S. Military during Operation Iraqi Freedom.
William is married and the proud father of 4 children. His 26-year-old son is a Naval Aviator, his 18-year-old son just graduated High School and now going to the University of Houston to be a Mechanical Engineer. He has a 16-year-old daughter in High School who makes straight A's. Then his youngest daughter, 15 years, has never made below a 97 and did not miss ANY questions on the STAR test for her first 5 years.