At Next Step Youth Transport Service we take great pride in our team's caring and compassionate approach assisting your family with the necessary information to get your child to a selected therapy destination safely.
There are many great therapeutic program options available in the United States, and we have personally vetted every destination we have worked with through the years. We only work with the best programs and we are confident to refer parents when they call in need of help selecting a program.
NSYTS does not make referrals to facilities, treatment centers or other therapeutic environments. NSYTS does suggest that parents and guardians needing assistance with placement, when possible, reach out to a referring professional or educational consultant who specializes in placement for the type of issues your adolescent or adult is facing. Although the NSYTS Team may provide additional services to the Mental Health Community, NSYTS assumes no responsibility for advice given to Clients by the NSYTS Team, and further does not take responsibility for the selection of the destination school, program or treatment facility and their respective standards of practice.
These are a few of the therapeutic centers we have worked closely with in the past with positive results.
---

Heart Light Ministries
7345 E Hwy 80
Hallsville, Texas 75650
903-668-2173
Heart Light is one of the premier programs in the nation. Their campus is beautiful, and their program is amazing. The children that we take there come from all over the country. Heart Light also specializes in RAD (Reactive Attachment Disorder) and not all programs are geared to assist with this diagnosis.
---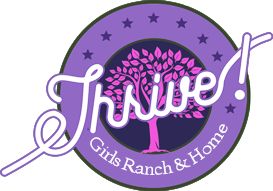 THRIVE Girls Academy
located near Austin, TX
512-394-5374 (Office)
www.thrivegirlshome.org
We are a year-round residential discipleship and academic program for struggling girls ages 12-17. Our academic curriculum Sevenstar program exceeds the national education standards and our Teen Challenge discipleship programs continue to exceed above average since 1958. We are here for families and their teens who are struggling with problems that are with addiction, emotional, social, behavioral, or of a spiritual nature. Individual therapy, family therapy and pet therapy (chickens, goats, equine therapy) is available.
---

Teen Challenge Adventure Ranch for Boys
19778 Boys Home Road
Morrow, AR 72749
479-848-3105
This program is exclusively for boys, which sometimes is better depending on the child. There are no distractions (girls) so no competition. They have an amazing program, geared toward behavior issues. They also specialize in RAD (Reactive Attachment Disorder).
---

Meridell Achievement Center
12550 W State Hwy 29
Liberty Hill, Texas 78642
512-528-2100
Meridell is dual diagnosis also, with focus on sober living and healing. Because they are centrally located here in Texas, they are a go to program for many parents.
---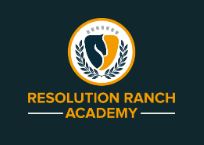 Resolution Ranch
2274 County Road 203 Loop
Cameron, Texas 76520
254-697-2422
Resolution Ranch is also dual diagnosis, with a great location.
---

Second Nature Wilderness Program
382 West Main Street
P.O. Box 318
Duchesne, UT 84021
Admissions: (877) 701-7600
This program treats adolescents ages 13-17 struggling with a variety of mental health diagnoses, behavioral problems, developmental issues, learning disabilities, substance abuse/dependence, school problems and relational difficulties.
---

*New Lifehouse Girls Academy & Brush Creek Boys Academy*
newlifehouseacademy.org (For girls)
brushcreekacademy.com (For boys)
Amy Lynn Marshall – Admissions Coordinator
*918-435-8206
PO Box 670 Disney, OK 74340
Available M-F 8a-4p CST
Enrollment age is 14 to 17.5 on day of enrollment.
The mission of New Lifehouse(NLH) is to see the lives of teenage girls transformed and families restored. "Putting Hope Within Reach" is our mission. The mission of Brush Creek (BC) is to see the lives of teenage boys transformed and families restored. Please see websites for more information.
---
Therapeutic Boarding School
Dr. Mick DeLeon, Admissions Director
PLP is the west coast's premier Therapeutic Boarding School, serving teens from 12 to 17 through year-round enrollment. Specialties are ADHD, anxiety/PTSD, mood disorders, behavioural problems/ODD, and RAD, with plenty of parent involvement. Most affordable tuition includes accredited schooling, on-site medical and on-staff psychiatric professionals.