**Please note we are NOT a program. We only provide transport services to programs! (rehab centers, wilderness programs, and therapeutic boarding schools.)**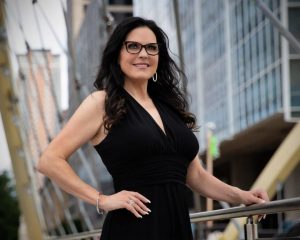 Hello. My name is Anji Maddox and I am the founder of Next Step Youth Transport Services. Together with my team at She Spies Private Eye, we offer crisis intervention services for families with troubled teens. I have a 2 year degree in Law Enforcement and a Bachelors of Science Degree in Criminal Justice.
After doing my internship with the Victoria Juvenile Probation Dept, I became a Juvenile Probation Officer.  Over the course of the next 7 years, I worked for Victoria, San Patricio and Williamson Counties. This is where I developed a passion for helping struggling teens. I worked very hard at building a rapport with these youth. I wanted to gain their trust, be a listening ear, provide structure and guidance, and most of all teach them to love and respect not only others but themselves. I wanted them to feel worthy and deserving of living the life they deserved: one full of responsibility and good morals, along with being crime and drug free. I also wanted them to be both mentally and physically happy and healthy.
I took on this role with great passion. The Williamson County Sun did an article on me as a JPO that I had double the caseload of the other JPO's with the highest success rate. One of my former probationers, I took on when he was in the 8th grade. He became like a son to me, and a sibling to my children. Today he serves in the US Marine Corp.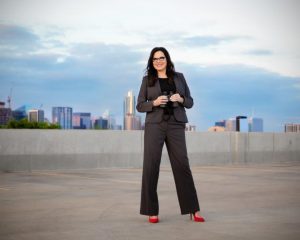 Once I changed careers into the private sector and became a Private Investigator, I made it my goal to specialize in Child Custody cases so I could help ensure that children end up in the right home, with the right parent. I also wanted to specialize in runaway location and help troubled teens. As a former JPO, I many times looked for missing youth. Eleven years ago I started assisting a transport company out of Georgia and then eventually became their Director of Texas. I was over all the youth transports coming in and out of Texas. After doing this for so many years, I decided to open Next Step Youth Transport Services.
How Runaway Location Leads to Helping Troubled Kids
Our youth transportation services starts with the initial finding of the missing children. Once the She Spies team finds the missing children, we safely transport the at-risk teen to any program for troubled youth in the country. We also bring at risk youth from their homes to these programs, when parents cannot get their children to honor their wishes. During our trips, we offer compassionate and caring crisis intervention services and guidance, because we want your children to approach their next steps with love, positivity and optimism.
My passion and love for troubled youth has spilled over to my children. I have a son, now 25 years old who has assisted with transports and now my 21 year daughter (who has a 5 month old son) is training to be a transport agent. She has grown up watching her mother try to help make a difference in a child's life and now she wants to do the same.
Next Step is not just a business, we are a family. We have children and are parents too. We want to help make a difference in your child's future.  We offer youth transportation services to help families become whole again.
I am a member of the following:
• Former Board of Directors Texas Association of Licensed Investigators (TALI)
• Texas Association of Licensed Investigators (TALI)
• Former TALI Chariman of the Unlicensed PI Committee
• Former TALI, Austin Chapter Co-Director
• National Association of Investigative Specialists (NAIS)
• National Council of Investigation and Security Services (NCISS)
• Association of Christian Investigators (ACI)
World Investigators Network, NY
• Member of Austin Chamber of Commerce
• Member of Georgetown Chamber of Commerce
• Ambassador for the Round Rock Chamber of Commerce
Member of the Westlake Chamber of Commerce
• Awarded Ambassador of the Year 2008
• Volunteer for American Association for Lost Children (AAFLC)
Anji frequently does speaking engagements about programs for troubled youth. If you would like to talk with Anji about the possibility of her speaking about her experience with crisis intervention services at your event, call her at (800) 654-0065.