**Please note: We ONLY provide transport services to programs! (rehab centers, wilderness programs, and therapeutic boarding schools.). We are NOT a program**
Transportation & Help with Troubled Teenager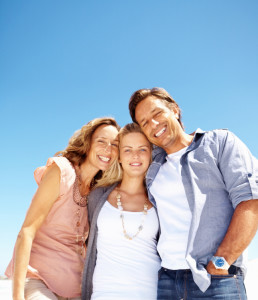 Are you concerned about a troubled teen? Do you feel helpless finding a way to get them the care they need? Have you ever wondered what to do if your teenager runs away? If you have questions or need help with troubled teenager issues, it may be time to take the Next Step.
At Next Step Youth Transport Services, we provide safe and secure transportation for at risk youth to programs throughout the United States and abroad. We believe there's nothing more important than family. That's why we have devoted our lives to our work with at-risk youth and their families – so the healing process can begin at once, and troubled families can become whole again.
Helping Troubled, At-Risk, and Missing Teenagers Get the Help They Need
Who we are
Next Step Youth Transport Services was founded by Anji Maddox, a private investigator and former Juvenile Probation officer in Texas. Anji and her team of transport agents and private investigators offer more than 70 years of experience in their work with at risk-youth, missing teenagers, and family crisis intervention.
What we do
Next Step provides a safe solution for troubled teens and their families who are facing a wide variety of complex challenges. Our private investigators and transport agents work together to offer many services for runaways and missing teens, including investigation and location. It is our mission to provide guidance, care, and support for the troubled adolescents we transport to youth programs. Anji and our agents work together to ensure the safety and security of your child is never compromised.
Our pledge to you
At Next Step Youth Transport Services, we promise to treat your child with dignity, respect, and compassion. We promise to respect your privacy by operating with discretion. We keep your information confidential and we never share information about cases with anyone who is not directly involved with Next Step or She Spies Private Eye. We promise to dedicate ourselves to helping you and your family through difficult times by always being honest with you about our methodology, our expectations, and our work.
Next Step Youth Transport Services for Families in Need
Every Journey is Accomplished One Step at a Time
Sometimes, you have to make hard decisions about your kids. When you're in need of help with troubled teenager, the Next Step Youth Transport Services are here, provided with dignity and compassion.
You took the first step when you decided enough is enough, something must change! Let us be the "Next Step" in your child's journey to making the changes necessary to help get them back on track and become the child you can be proud of!
Anji frequently does speaking engagements about our work with at-risk youth and what to do if your teenager runs away. If you would like to talk with her about the possibility of her speaking at your event, or if you need to transport a troubled teen, call her at (800) 654-0065.