**Please note we are NOT a program. We only provide transport services to programs! (rehab centers, wilderness programs, and therapeutic boarding schools.)**
Please note we have agents throughout the US, however, here are a few of our local team members.
Click to read about the founder of Next Step Youth Transport Services: Anji Maddox
Darren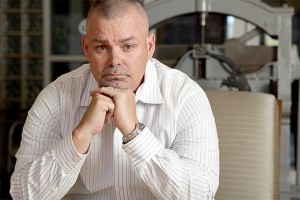 Darren M. (who is a father) is a former United States Marine with a C4SIR (Command, Control, Computers, Communication, Surveillance, Intelligence, Reconnaissance) background. While in the service he held a NATO Secret Security Clearance and attended Computer Sciences School in Quantico, Va. He also attended the Marine Corps Institute in Washington D.C. and received diplomas in numerous areas of study to include Terrorism Counteraction, Weapons, Battle Skills, and Leadership. Darren was assigned to MCTSSA (Marine Corps Tactical Systems Support Activity) and 1st SRIG (Surveillance, Reconnaissance, Intelligence Group). Initially qualified as a Marine Sharpshooter he went on to qualify as a 3rd award Rifle Expert.
Darren is licensed by the Texas Department of Public Safety's Private Security Bureau as a Private Investigator and Personal Protection Officer. He is also a Texas Supreme Court Certified Process Server, Texas Notary Public,Certified Surveillance Investigator, Certified "Handle with Care" Behavior Management System Instructor, Certified Firearms Instructor and holds a Concealed Handgun License. Darren is also licensed by the Texas Department of Public Safety as a Concealed Handgun Instructor. Certifications include the collapsible baton and oleoresin capsicum aerosol projector. Darren is a highly motivated Security Specialist experienced in the areas of Executive Protection, Investigations, and Special Event Security. He is a skilled facilitator with excellent contacts and has experience in coordination of both small and large projects. He is comfortable in low or high-risk situations and is able to put forth excellent leadership qualities and management skills in any environment.
Amanda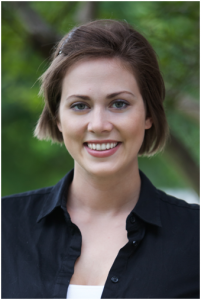 Amanda has a bachelor's degree in Psychology from Texas State University and has always had a passion for helping others. That passion is what has led her to the work that she does now. She has a history of work in treatment centers with at-risk youth as well as working with individuals with intellectual disabilities and autism. She has been trained in several different non-violent verbal de-escalation and containment techniques, including SAMA (Satori Alternatives to Managing Aggression) and NVCI (Non-Violent Crisis Intervention.) Amanda lives in Austin and enjoys hobbies such as training for short triathlons, playing softball, spending time with her friends and playing with her two cats.
Ashley N.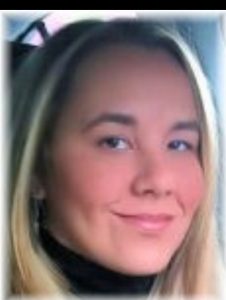 Ashley is a Licensed Private Investigator, Security Consultant, Commissioned Security Officer, and Personal Protection Officer (PPO).
Ashley also specializes in Criminal Background Checks, Due Diligence Checks, and provides Private Protection Services to High Profile Executives, several celebrities and political figures including a U.S. Congressman and a former President of the United States. Ashley has also done long distance at-risk youth transports to various areas of the US and has done so under the training from a Handle With Care instructor. Ashley is also a certified EMT (Emergency Medical Technician) with field experience responding to emergency medical situations.
Ashley has in-depth experience working with crisis management situations which include on site experience working closely with the Hurricane Katrina evacuation process in New Orleans. Ashley additionally has expertise conducting large scale security assessments in the areas of Physical Security, Cyber Security, and Bio/Chemical Security in the Utility/Energy industry and has over 7 years experience in a wide range of private investigations including missing persons.
Ashley has extensive firearms training and is a NRA Certified Instructor in Basic Pistol, Private Protection in the Home, and Firearms Safety. Ashley frequently trains and will continue to do so to provide a safe and secure experience to anyone and everyone she works with in the future.